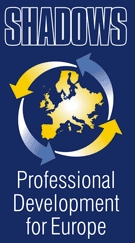 Courses in Dublin, Ireland
Erasmus+ KA1 funded Courses
Course Location
Dublin, Ireland
Course Providers
Twin English Centre, Dublin (formerly Alpha College)
https://www.englishcentres.co.uk/dublin-centre/twin-english-centre-dublin
PIC 909168391
OID E10161024  
Funding includes
Course Fees, Individual Support (Subsistence including meals and accommodation), Organisational Support (school per capita Management Fee), Flights and Airport Transfers.
Language used for training
English
Host Family Accommodation 2020
https://www.englishcentres.co.uk/accommodation
General Documents
TWIN Dublin/Shadows Yearly Course Planner 2020
Course Descriptions
Twin English Centre Dublin, formerly Alpha College E+ Courses
ETC 1,2 4 Intensive General English 1/2 weeks 2 weeks
Methodology Courses
OTC 01 Modern Methodologies for the language classroom 2 weeks
OTC 2A Bringing literature to life in the classroom (closed groups, dates to be agreed)
OTC 04 Using technology in the classroom2 weeks
OTC 04A Using technology in the classroom 1 week
OTC 08 Project-based learning 1 week
OTC 09 Using drama to enhance teaching 1 week
OTC 10 Educating for the 21st century, re-imagining our schools 2 weeks
OTC 12 Exploring Local Resources-an enquiry based approach 1 week
OTC 14 Maximising the potential of Work Experience Programmes
CLIL Courses
OTC 03 Theory/Practice of CLIL 2 weeks
OTC 03.1 Using drama to enhance teaching 2 weeks
Language & Methodology Courses
OTC 11 Language & New Methodologies/Technology in Practice 2 weeks
OTC 6 Language & Programme for PE Teachers 1 week
OTC 8.1 Language and Project-based learning 2 weeks
OTC 11.1 Language & Methodologies in Practice 1 week
OTC 11.2 Language & Technology in Practice 1 week
OTC 12.1 Language & Exploring Local Resources 2 weeks
Please download detailed Course Descriptions for your funding application.
Please do not hesitate to contact us if you have questions or require further information.