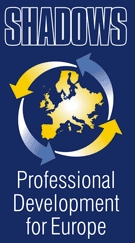 Courses in England
Erasmus+ KA1 funded Courses
Course Location
Bournemouth, Brighton, Margate, Torquay, England
Course Providers
Bournemouth: Shadows Professional Development www.shadows.org.uk PIC – 949086219
Brighton: English Language Centre, Brighton www.elc-schools.com PIC – 943968790
Margate: English in Margate www.englishinmargate.com PIC – 946277875
Torquay: Torquay International School www.tisenglish.co.uk PIC – 92956021615
Funding includes
Course Fees, Individual Support (Subsistence including meals and accommodation), Organisational Support (school per capita Management Fee), Flights and Airport Transfers.
Language used for training
English
Host Family Accommodation
According to destination
General Documents
Shadows Bi-Component Needs Analysis
Shadows Bi-Component Enrolment Form 2019 (Dates & Fees on page 2)
Shadows School Management Structured Training Needs Analysis
Shadows School Management Structured Training Enrolment Form 2019 (Dates & Fees on page 2)
Structured Training Course Descriptions
These courses are suitable for EFL and CLIL teachers as well as for teachers of all subjects and age ranges. These courses are primarily aimed at European teachers who wish to apply for EU funding but we are happy to welcome teachers from any part of the world.
Shadows Bi-Component Courses
1 or 2 weeks Language Component + School Attachment Component
EP8 Bi-Component Secondary 11-16 (18) yrs Total Stay 2-3 weeks
EP9 Bi-Component Junior 4-11 yrs Total Stay 2-8 weeks
EP10 Bi-Component Adult Language School Total Stay 2 weeks
School Management Structured Training Courses for Head Teachers, Deputy Heads, Senior Teaching Staff and European Programme Coordinators
EP11 5-day, 2-weeks School Management Structured Training Course
Please download detailed Course Descriptions for your funding application.
Please do not hesitate to contact us if you have questions or require further information.