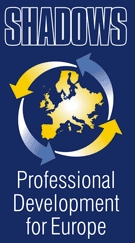 Courses in England
2018-20 Erasmus+ KA1 funded Courses
Course Location
Bournemouth, England
Cardiff,  Wales
Course Providers
Southbourne School of English: www.southbourneschool.co.uk  PIC 903436079   OID E10256918                     Cardiff: Celtic English Academy www.celticenglish.co.uk            PIC 924718752   OID E10052972
Funding includes
Course Fees, Individual Support (Subsistence including meals and accommodation), Organisational Support (school per capita Management Fee), Flights and Airport Transfers.
Language used for training
English
Host Family Accommodation
According to destination
General Documents
In Preparation
School Management Structured Training Course Description
The course below is suitable for:
 Head Teachers, Deputy Heads, Senior Teaching Staff and European Programme Coordinators
The course content is primarily aimed at European participants with grant funding, but the course may attract other grant funds or be funded individually by the participant. We are happy to welcome participants from any part of the world.
MACE :  Maximising Achievement for all Children in Education – Inclusion in Mainstream Schools   
1 week Training (including 2-day school attachment) 
OR
1 week Language Component + 1 week Training Component (including 2-day school attachment) 
Please download detailed individual Course Descriptions
Course Descriptions in preparation
Please do not hesitate to contact us if you have questions or require further information.