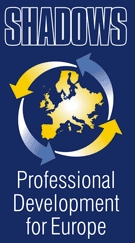 Students
Attend a local school and share the typical life of a British school pupil.
Stay for an Academic Year (or a further year to attain examination success, which can lead to acceptance into a British University).
Live with a specially chosen host family and participate in their daily routine. Hosting families are inspected and visited regularly by WHG staff, and have undergone a full British Police Check.
Are aged from 12 to 17 years.
Schools
Are chosen for their enthusiasm to accept students from our European neighbours and their ability to integrate visitors into a fully English environment.
Report that they gain as much as their students from the mutual experience.
Guardianship
The local Co-ordinator ( or Counsellor) maintains close and regular contact with each student, monitoring their progress both academically and socially, and reporting appropriately to parents.
White House Guardianships has many years of experience of working with international students on an individual basis, and is fully insured and accredited.
Fees Include
Guardianship
School Tuition Fees (paid by U.K. Government)
Four Airport Transfers
Host Family