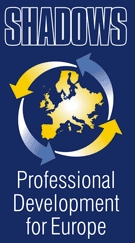 Courses in Rome, Italy
Erasmus+ KA1 funded Courses
Course Location
Rome, Italy
Course Providers
Dilit International House www.dilit.it PIC – 927723036
Funding includes
Participants' course fees, Individual Support (subsistence including meals & accommodation. The grant also includes an Organisational Support (school per capita 350 Euros Management, Coordination and Implementation Fee).
Language used for training
Italian
Accommodation 2019
General Documents
DILIT Enrolment Form 2019 – IN PREPARATION
Course Descriptions 2019

EPITR1 Intensive Italian Language
EPITR2 Intensive Combined Italian Language
Please download detailed Course Descriptions for your funding application.
Please do not hesitate to contact us if you have questions or require further information.