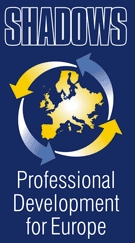 Courses in Rome, Italy
Erasmus+ KA1 funded Courses
Course Location
Rome, Italy
Course Providers
Dilit International House www.dilit.it PIC – 927723036
Funding includes
Participants' course fees, Individual Support (subsistence including meals & accommodation. The grant also includes an Organisational Support (school per capita 350 Euros Management, Coordination and Implementation Fee).
Language used for training
Italian
Host Family Accommodation 2019
per week half-board, full board at weekends – IN PREPARATION
General Documents
DILIT General Information – IN PREPARATION
DILIT Enrolment Form 2019 – IN PREPARATION
Please download detailed Course Descriptions for your funding application.
Please do not hesitate to contact us if you have questions or require further information.