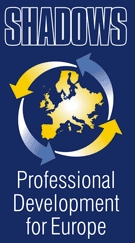 Courses in Eger & Budapest, Hungary
Erasmus+ KA1 Courses
Course Location
Eger & Budapest, Hungary
Course Provider
SUPRA VITA www.supravita.hu PIC – 944293255  
Funding includes
participants' course fees, Individual Support (subsistence including meals & accommodation. The grant also includes an Organisational Support (school per capita 350 Euros Management, Coordination and Implementation Fee.
Language used for training
English
General Documents
Course Descriptions
These courses are primarily aimed at European teachers who wish to apply for EU funding but we are happy to welcome teachers from any part of the world.
Please contact Supra Vita directly for more information
supravita.nyelviskola@gmail.com
Montessori Courses
EPHU 1 Montessori Method in Teaching Languages to Adults Content applicable to the teaching of all foreign languages 7 Course Days
EPHU 2 Montessori Method in Schools 7 Course Days
Constructive Teaching Through ITC
EPHU 3 Constructive Teaching through ICT Content applicable to all school teachers 7 Course Days
Preparing Immigrants for the World of Work
EP HU 4 Preparing Immigrants for the World of Work Content applicable to adult trainers 7 Course Days
English for Socializing
EPHU 5 English for Socializing Freshening English language skills as a teacher – with games, activities, and programmes 7 Course Days
Classroom Motivation
EPHU 6 Improving Classroom Motivation Making English lessons more interesting, to prevent discipline problems, to bring English and American culture closer to students 7 Course Days
Accessible Tourism
EPHU 7 Accessible Tourism Special methodology and teaching material in tourism, catering and the hotel industry, also for teachers of catering secondary schools 7 Course Days
Stress-free Workplaces
EP HU 8 Stress-free Workplaces Team spirit building, exploring the causes of stress in employment, the simple everyday tools to solve them 7 Course Days
Please contact Supra Vita directly for more information
supravita.nyelviskola@gmail.com