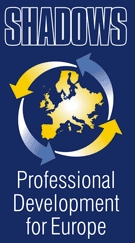 Action Training
In order to encourage the sharing of best practice and to make Erasmus+ training available to as many kinds of educational staff in schools as possible, Shadows presents four educational training organisations who, whilst not part of our formal SKA1N network, are known personally to a Network Course Provider, Counsellor or partner.
The training is held in English, in various European towns and cities.
If any of the course areas below are of interest, please contact ZJ Training, Action Training, Dian or Archipelagos directly.
If you intend to include one of these courses in your application, please contact them for a Course Description, Dates and Fees and a Letter of Pre-Inscription.

ACTION TRAINING PIC 947193361 (Part of ACTION SCHOOL, Truel LTD)
Study Manager: Mrs. Evelina Trubiansky
https://www.actionschool.sk/
PRE-BOOKING + enquiries: info@actionschool.sk
TEL: +421 903 100 416
Creative Approach to Teaching Religious Education
Alternative Approaches to Kindergarten Teaching
Inclusive teaching: special needs and behavioural difficulties
P.E. Skiing & Swimming
Sandwich Courses
Outdoor Primary Activities
Communication with Parents
Snowboarding