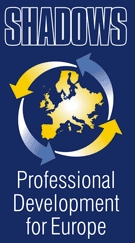 Courses in Tours, France
Erasmus+ KA1 funded  Courses
Course Location 
Tours, France
Course Provider
Tours Langues www.langues.com
PIC 935399034
OID E10187712
Funding includes
Participants' course fees, Individual Support (subsistence including meals & accommodation. The grant also includes an Organisational Support (school per capita 350 Euros Management, Coordination and Implementation Fee.
Language used for training
French
Host Family Accommodation 2018
210 Euros per week half-board, full board at weekends
General Documents
Tours Langues General Information – IN PREPARATION
Tour Langues Dates and Fees 2019
General Enrolment Form 2019 – IN PREPARATION
Bi-Component Enrolment Form 2018
Course Descriptions
Language Course
EPF1 Intensive French Language 2-8 weeks
Methodology Course
EPF2 Methodology Teaching French as a Foreign Language 1-2 weeks
Language & Methodology Courses
EPF3 Language & Methodology 1-2 weeks
Two 1-week modules (to form 1-week or 2-week courses)
EPF3.1 Module 1 Language & Methodology 1 week
EPF3.2 Module 2 Language & Methodology 1 week
Language & Culture Course
EPF4 Language and Culture 2 weeks
Bi Component Courses
EPF 5,6,7 Bi-Component Courses Primary, Secondary & Adult Language school 2 to 8 weeks

3 Day Study Visit
EPF8 Three-Day Study Visit 3 days – IN PREPARATION
For Head Teachers, Deputy Heads, School Management and Senior Teaching Staff as well as European. Programme Coordinators or members of staff involved in Erasmus+ activities
Please download detailed Course Descriptions and Course Dates & Fees for your funding application.
Please do not hesitate to contact us if you have questions or require further information.